João Paulo Correia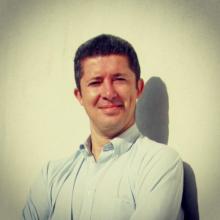 Joao Paulo Esteves Correia de Menezes, from Porto, concluded in 1995 a degree in Industrial Engineering and Management.
He worked in the area of planning and investment management of municipal and metropolitan, concluding in 2001, the MBA in Business Management by the EPO and ESADE.
He was part of multidisciplinary teams in developing plans. He participates consistently in institutional forums in Tourism.
He founded in 2005, with Cristina Emilia Ramos and Maria da Conceição Silva Melo, the company Cultour.